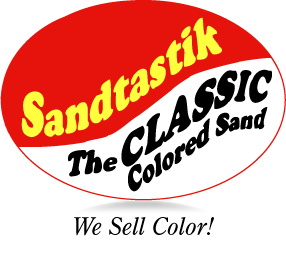 SANDTASTIK PRODUCTS LTD.
Phone: (905) 734-7340
Fax: (905) 734-7733
TOLL FREE:
Phone: 1-800-845-3845
Fax: 1-800-831-6111
[email protected]
Additional files and information:
Drop Ship Program Guide
Drop Ship Account Application
Drop Ship Purchase Order Form
Terms:
Drop ship programs require invoices be paid when shipped.
Sandtastik Products Ltd. requires a valid credit card be on file to process when orders are shipped.
A copy of the transaction receipt will be sent with the invoice by e-mail.
A copy of the invoice can be sent by e-mail if you require. Please request this from Accounting at
Sandtastik Products Ltd. also requires a Fed Tax ID Number or Social Security Number.
Orders:
All orders are to placed online, sent by fax or e-mail.
Please no phone orders.
Fax number: 905-734-7733
E-mail: [email protected]
Please include PO # with your order.
Quantum Notice Available:
Orders shipped by UPS can include a quantum notice to advise you of the ship date and tracking number.
Please supply an e-mail address for this service.
Shipping Dates:
All orders ship Monday to Friday.
Returns:
In the case of damaged product, please contact Sandtastik Products Ltd. office for instructions.
In case of refused shipments, Sandtastik Products Ltd. will only credit the product not the shipping.
In the case of customer requested returns, please contact office for instructions. Product must be shipped prepaid to Sandtastik Products Ltd. Credit will be issued at a rate of 75% of invoiced amount of product with no credit for shipping.
Back Orders:
Sandtastik Products Ltd. strives to maintain an adequate inventory of all items. However from time to time, Sandtastik Products Inc. may be out of stock of some items.
Sandtastik Products Ltd. will advise you of any back orders and approximate ship times. You can advise us whether to ship incomplete orders.
Cancellation of Orders:
Orders can be cancelled up to 8:00 am of the scheduled ship date.
Customer Generated Packing Slip:
Sandtastik Products Ltd. can send out your packing slip instead of the Sandtastik Products Ltd. packing slip.
Please provide a copy of your company packing slip when you send in the order.
Sandtastik Products Ltd. packing slips do not have any pricing on them.
Freight Changes:
Sandtastik Products Ltd. will charge a discounted UPS ground shipping rate plus an upcharge for fuel & misc UPS charges.
If you require the UPS Rate before shipping, please advise on your P.0.# and we will fax back the rate.
Questions:
If you have any questions please send them to [email protected]
Acknowledgement
Please sign and fax back to, (905) 734-7733 to indicate you have read the terms of the Drop Ship Program.
Signature:
Date:
Good Luck and Good Selling!